A centuries-old castle, a Dutch windmill and a new Hindu temple. These unique historic buildings are located in Laakkwartier, Molenwijk, Schippersbuurt, Spoorwijk and the Binckhorst. There are hundreds of interesting stories to be told about a district with such striking buildings. Who, for example, had that castle built and which world-famous painter captured the Laakmolen? Here is a brief introduction to this special district of The Hague, which has changed greatly over the years and is still developing rapidly.
The Laak district has a long, fascinating and colorful history, but the challenges that this century will bring are unknown. Cultural and educational facilities are available for all residents. The schools ensure that the new generations can find their way in the knowledge society. This is a strong basis for coping with the future.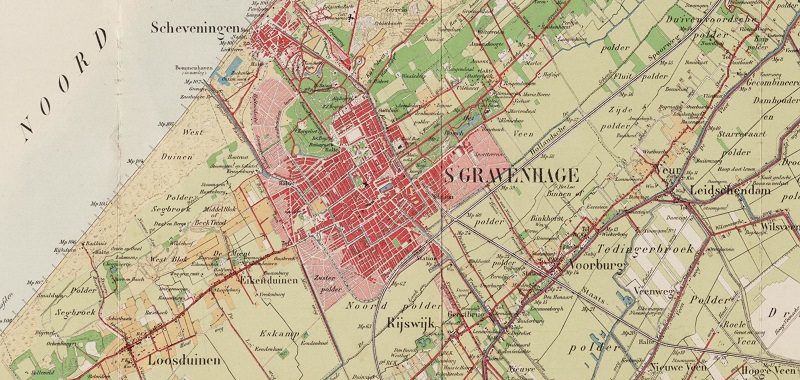 Knights or rowers, all residents of this district can make and write their own history. Footballers or martial artists, everyone can contribute to the construction of the district. Entrepreneurs, students or civil servants: with their own story they ensure that the many connections in the city are strengthened. In this way, everyone is building their cultural, social and economic future, so that we can be proud of Laak. This exhibition which can be seen until June 4 in the poster wall of The Hague Municipal Archives in the Atrium, originated from the ongoing project HaagsDNA. With this project, the Hague Municipal Archives wants to record the history of the various districts, but also of the current residents.ColophonResearch, text and composition: The Hague Municipal Archives, Raymund Schütz 'Shortest History Laak' is part of #HaagsDNA/Laak a project of The Hague Municipal Archives. Images are from the collections of The Hague Municipal Archives, unless otherwise noted. Design: Jerney de Jong Printing: Guthschmidt
Application form
Thank you for your interest in organising your activity in the Atrium!Click on the below Application Form button and enter your request.You will receive an answer within a fortnight.
Application form